This is an amazing article written about us by Chris Hogan. Its so nice that someone grasps so clearly what Turf Legends is about. Please read and enjoy…
When Stuart King co-founded Turf Legendsback in 2008, his goal was to create a clothing brand that reflected the storied history of British steeplechase. He wanted to pay homage to the sport's great horses and their riders in a way that conveyed his love for this sport and its historical importance.
Steeplechase is a bruising luxury. As a brand, Turf Legends has wonderfully captured this spirit of the sport, and of the men who have literally risked their lives in such a spirited and enviable fashion. As a lifestyle concept, steeplechase fits perfectly with the core elements of classic British country style. It speaks of landed elegance combined with the earthy practicality of a life dedicated to the turf and cherished animals.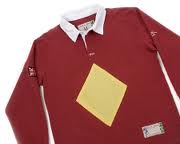 Where Ralph Lauren might create an elegantly fictitious history to lend style and implied meaning to a shirt, Turf Legends focuses on the real thing. Their range of beefy rugbys and soft polos are based on the real silks worn by real riders from the 1920s, '30s and '40s. A modern concession was made for Desert Orchid, the beloved winner of the Cheltenham Gold Cup in 1989.
OTC had the chance to test out a few shirts at length over the past few months (this review had to wait until cooler weather made the rugby season-appropriate – we are sticklers) and they have become some of our favorites. Well-made and well designed, they capture the spirit and iconography of horse racing while not tipping over into the realm of kitsch.
Even the big Turf Legends "TL" logo of our Navy Sash Polo seems natural and appropriate. While a clearly a brand logo, it is also a badge of sorts, conveying the authenticity of the shirt's roots and purpose. And each and every shirt has roots, celebrating the colors such steeds as Arkle, Red Rum and Golden Miller.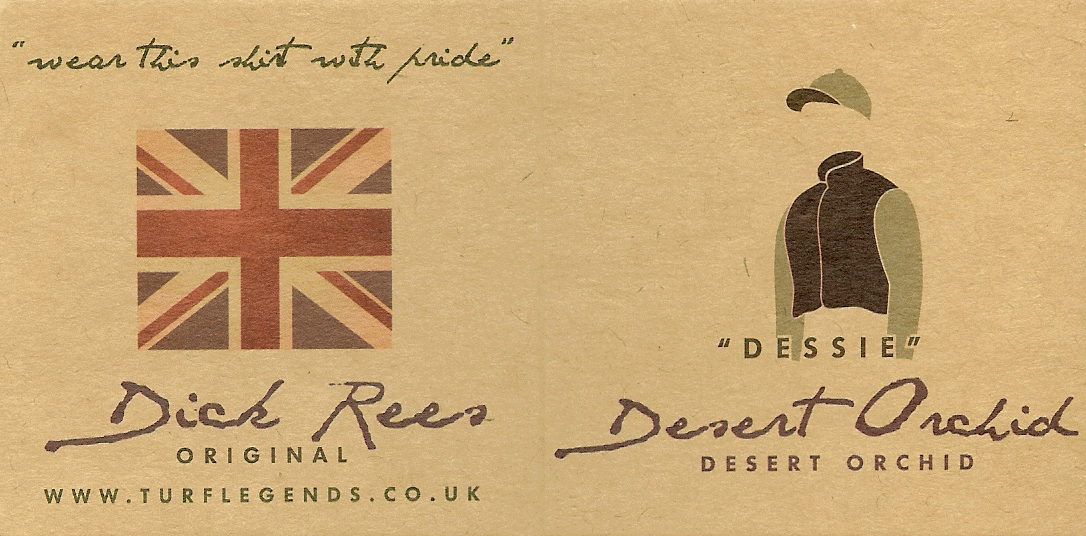 As an added nod to the company's genuine love of this sport, the brand's historical ambassador is the legendary horseman, Dick Rees. Rees was one of the great jockeys of the 1920s and '30s, known for his sartorial elegance and style both in and out of the saddle. He was also the winner of the inaugural Gold Cup in 1924.
To our minds, the shirts themselves are worth every penny, or in this case, pound. They are sturdy yet comfortable and chock full of interesting details such as logoed lining tape, Union Jack or Irish Tricolour flag depending on the horse, Dick Rees' signature and the occasional locker loop. Some features are truly unique, like the Turf Legend 'brand label' that mimics an old style bookies ticket.
Each shirt also comes with a small information booklet which includes a brief summary of the horse's career and describes why the horse is included in the Turf Legends collection – a really cool and meaningful feature. At £62.50 for a rugby shirt, less for a polo, they are not inexpensive. However, these shirts are built to last and age with real style. Also, wearing a Turf Legends polo, rugby or tee has the added benefit of letting you stand out in from the 'pretend authentic heritage' crowd.
The company does not distribute in the United States, so orders can be placed through their Turf Legends website. If you happen to be visiting Great Britain, you can find a local stockist here. Note that along with the address and store name, you can also find a link to the nearest race course.